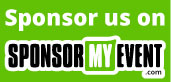 The Tasty Comedy Show brings the culinary, comedy, and musical arts together for an unforgettable show.
Kate Silberling is a classically trained Chef and instructor in both Culinary Arts and Baking Arts and Fundamentals.
Find her at WhiskAndSizzle.com
This site is to promote the Tasty Comedy Show™ © Lonnie Silberling All Rights Reserved.
Email Signup
stay up to date